Aluminium Odour Control Flooring System AA412 - AAI Marine Grade Aluminium Flooring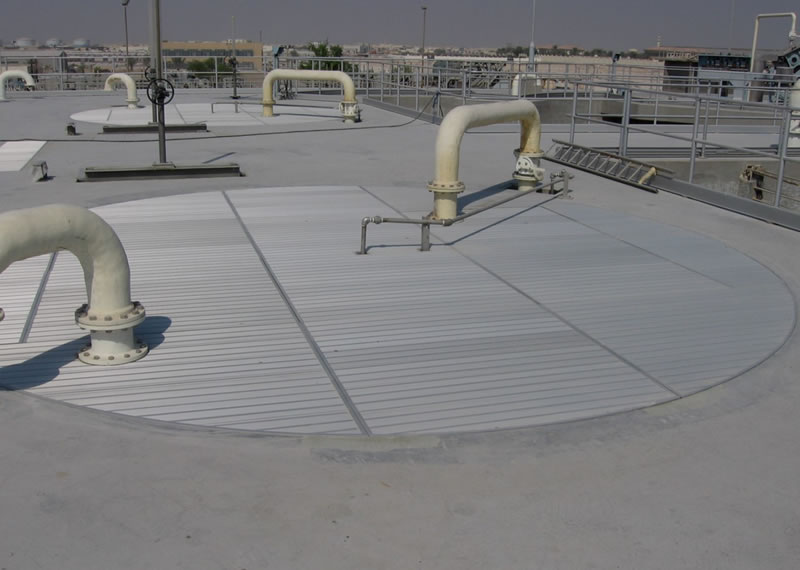 Aluminium Odour Control Flooring, Odour Control Covers
AA412 Aluminium Odour Control Flooring System is available 30mm or 40mm deep solid top complete with perimeter rubber seals to give a substantial seal.
Benefiting from a high strength to weight ratio this system is also virtually maintenance free. Integrated stiffeners give the floor system large span capabilities thus reducing the number of supports necessary. The floor system is complete with a ribbed top surface that provides a firm sure footed ANT-i slip grip which is further enhanced by serrating.
Neoprene double seals are specially produced to fit into the flooring / edge bar profile, to provide a substantially sealed odour control system and is provided with a edge extrusion / seal at all of the panel joints.
AA412 series flooring is supplied in pre fabricated panels constructed from standard interlocking sections locked together with specially designed end bars, (binding / nosing bars). Any cut-outs that are required are incorporated at the manufacturing stage accommodating pipework, cables and services etc.
Floor panels are individually numbered to facilitate easy identification for installation on site, with the assistance of layout drawings provided. Specially designed curbing is also available, as illustrated, where flooring to trench / chamber rebates is required. Finishes include Self colour (untreated), Anodised or Polyester coated.
AA412 odour control flooring with perimeter rubber seals to give a substantial seal.
Extruded interlocking planks are pre-fabricated to the required panel sizes, locked together with AAI end bars. Floor complete with ANT-i slip top Surface.
Flooring from aluminium "marine" alloy grade 6082 T6 to BS EN 573 & BS EN 755