Aluminium Flush Fitting Hinged Odour Control Covers - AA413 AAI Marine Grade Aluminium Hinged Covers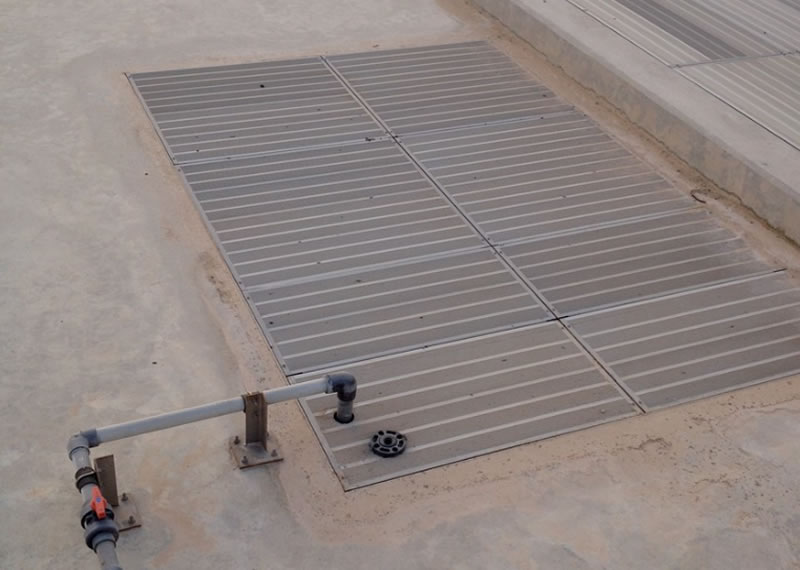 Aluminium Flush Fitting Hinged Odour Control Covers
AA413 hinged covers are constructed from AAI is available 30mm or 40mm deep flooring system & therefore retains the ribbed Ant-i slip top surface.
This cover is ideal for use in pedestrian areas and will be made to suit the opening size required. The covers are hinged and can be supplied with AAI integrated lifting handles, and can also be supplied with gas struts to assist the opening and closing of the covers.
Locking lugs can be provided to the covers, which enable padlocks to be fitted to prevent unauthorised access.
These covers can be provided pre assembled, complete with AAI's standard curb frame for fitting to opening in concrete floors / roofs, (note the standard 75x75 rebate will be required around the opening), or can be integrated into our flooring system as part of a bigger platform / flooring area.
AAI413 covers are provided from either the open or solid type flooring and can also be provided with the AAI's double neoprene seals to enhance odour control and deter water ingress.