Aluminium Emergency Escape Walkways, Marine Grade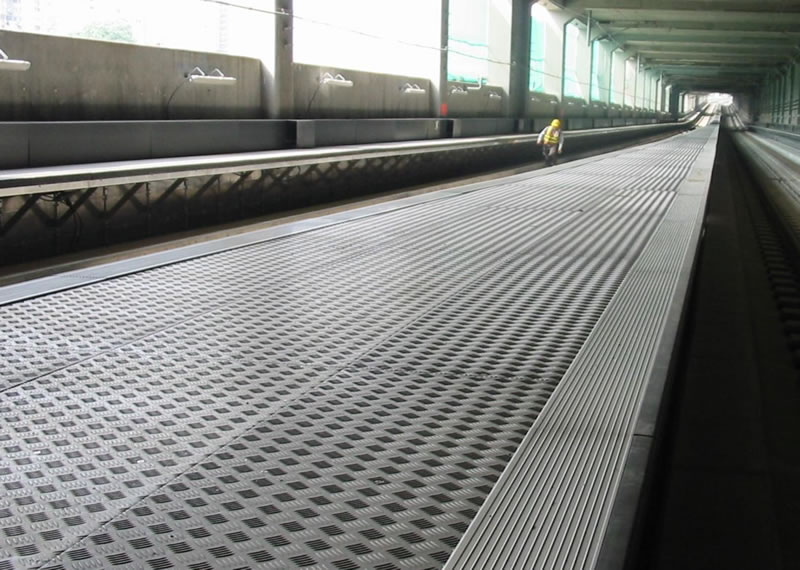 Aluminium Emergency Escape Walkways
Our Aluminium marine grade hard anodised chequer plate walkways with aluminium supports are designed and manufactured to a very high tolerance ensuring the structure can be installed to a high degree of accuracy allowing the gap between train and walkways to be maintained within the specified range.
The edges of the walkways are fitted with EPDM 75 rubber buffers and the undersides can be fitted with Sonotec Acoustic Boards.
The below example was supplied to HKACE-JV in Hong Kong for the Tuen Mun to Siu Hong MTR light rail.
West Rail was Hong Kong's largest construction project and also the biggest capital expansion project ever undertaken by the Kowloon-Canton Railway Corporation.
Ant Access successfully supplied and installed the 7km escape walkway on an accelerated program with a site management team overseeing up-to 100 men installing the equipment.