AAI Tubular Marine Grade Aluminium Handrail AA401 Handrails and Guardrails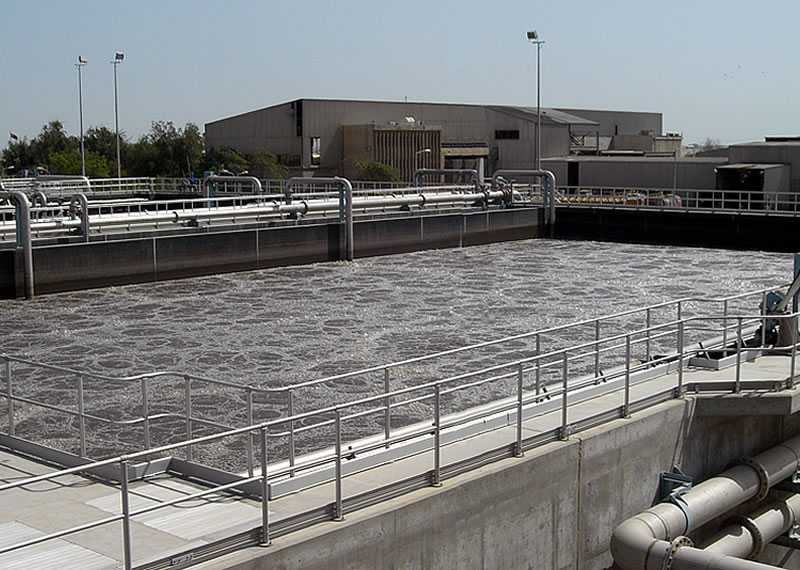 Anodised Alumnium Handrails - Water Treatment Plant - Sharja
AA401 is a versatile heavy duty aluminium handrail system, constructed from marine grade aluminium alloy materials designed to give maximum strength. AA401 is suited to most situations and is tailor made in component form to suit each individual installations, or in stock lengths for on site fabrication. The aluminium construction offers excellent corrosive resistance in its natural state, this may be further enhanced with surface treatment such as anodising.
The handrails are generally supplied in pre- formed/fabricated bends, being individually marked for easy identification and assembly on site, with the assistance of layout drawings provided. Straight sections of handrail are supplied in standard 6 Mtr lengths for site cutting / assembly.
Where handrails are provided for attaching to customers equipment or to building structures, adequate consideration must be given to the design of such structures to resist any loads imposed by the handrails and fixings.
The AA401 aluminium handrail system is supplied from heavy duty aluminium posts of 50.8mm dia shank, with 38.1mm o/d top and intermediate handrails. The post is drilled to receive the intermediate rail, whist the top rail is secured via a die cast tee section, all secured via stainless steel grubscrews.
The post is supported on high duty heat treated die cast bases, generally drilled to receive M12 fixings. 150mm high toeplate is supplied as required, secured to the handrail posts. 3 hole bases are available if specified / required.
Materials:
Top Tee Section – BS EN 1676
Bases – BS EN 1676
Handrail Tube – BS EN 573 and BS EN 755 (grade 6082)
All our products are manufactured under the following procedures: ISO 9001: 2015, EN1090-1:2009+A1:2011.